Saunton Noserider / Sau ' NR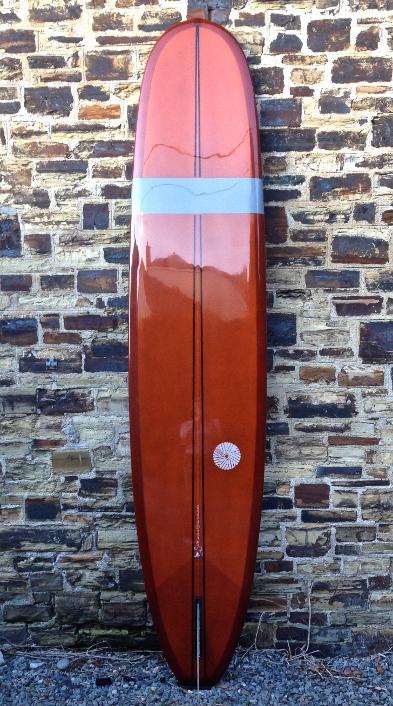 The Sau'NR is my take on a classic traditional Noserider designed with one of our most exceptional longboarding breaks - Saunton Sands - in mind. My aim was to design a traditional noserider that lacked the sluggish and stiff feel of so many noseriders out there. This is a noserider designed for U.K waves just like saunton, where cutbacks play huge part in setting up the board for the next noseride. More often than not our waves lack the power and steepness of Californian waves, so I've taken the standard concept of a traditional noserider and I've made a few changes which i hope will really make this board a crowd pleaser. A narrower 'tail block' adds a lot more curve to the last 12" of the outline, which combined with some Vee and ample tail kick really gives this board a lot of manoeuvrability and a disticntly lively feel. Ive also nudged the fin box forward, once again contributing to a looser feel. The Vee transitions into a rolled belly which I've mellowed in the mid section in comparison to many of its counterparts, to keep speed and glide through weak sections. And the 4 long, deep but blended concave adds plenty of lift without slowing down the ride.
The Sau'NR Features 50/50 rails nose to tail...somethings you just don't mess with!
Standard dimensions @ 9'6 x 23 x 3 1/8